6th Annual Broomfield Brain Trust 2023 Trivia Challenge Rocked!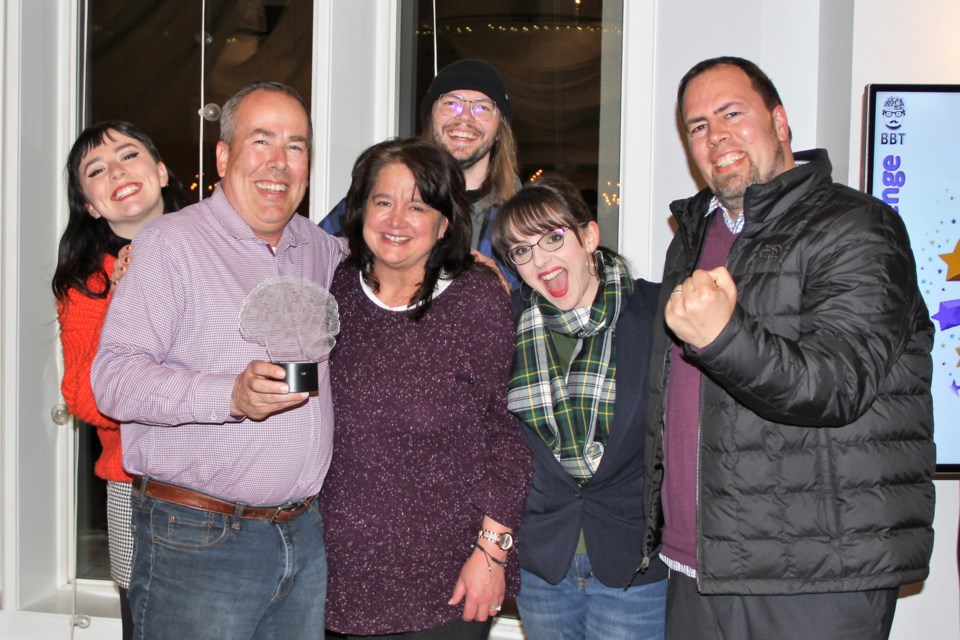 ****
The sixth annual Broomfield Brain Trust 2023 Trivia Challenge once again rocked the Chateaux at Fox Meadows on Friday night, Feb. 24. Twenty-five teams of six competed for the title of smartest brains in Broomfield. It turned out to be the best yet of the six years the contest has run.
Everyone relished individual pizzas and salads from iPIE; then emcee Bruce Erley of Creative Strategies Group kept the crowd at the top of their game for eight rounds of eight questions.
Team monikers such as We Googled It (made up of the Broomfield mayor, mayor pro-tem and four council members), Clueless, The Brainy Bunch, Red Hot Chili Peppers, The Gray Matters, and Emerald Dragons that were sponsored by local businesses, charities and individuals and the Chateaux's festive venue, helped enhance the party atmosphere.
Thanks go to the eleven Legacy Lightning student volunteers who helped set-up, deliver pizzas to contestants, and monitor the team tables throughout the evening.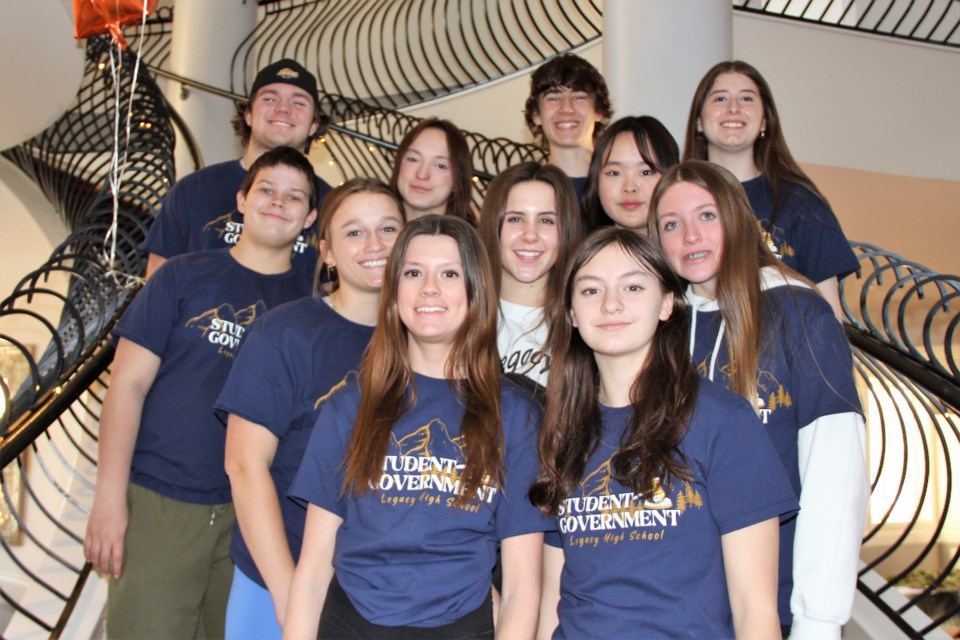 With over a hundred and seventy-five contestants and volunteers, the Quizmistress, Jan Stokes, presented all new categories and questions. The Chateaux was abuzz with the drama of the trivia topics such as: What Floats Your Boat, Nursery Rhymes, Fun with Flags, Household Pets and The Constitution, which kept all postulating.
After all sixty-four questions, the Red Hot Trivia Peppers team (sponsored by the evening Broomfield Rotary Club) edged out last year's winner, the A Fish Out of Water team (sponsored by Broomfield FISH) by one point and took home the highly coveted electronic Broomfield Brain Trust trophy. The Clueless team came in third place.
The Rotary Club of Broomfield Crossing sponsors and staffs this event each year and the proceeds from the team entry donations benefit charities such as: End Polio Now; Broomfield FISH; Emerald Elementary School; FRIENDS of Broomfield; Stargate School and Broomfield Community Foundation.
A special thanks goes out to Rotarian Gary McKee, who, along with all the creative and design work for signage and computer graphics, monitors the digital scoring and graphics.
Whether you were there or not to enjoy the challenging questions and fun, fun, fun festivities, plan on putting together your team for the seventh annual Broomfield Brain Trust 2024 Trivia Challenge on Feb. 23, 2024 – again at the Chateaux at Fox Meadows, Broomfield.